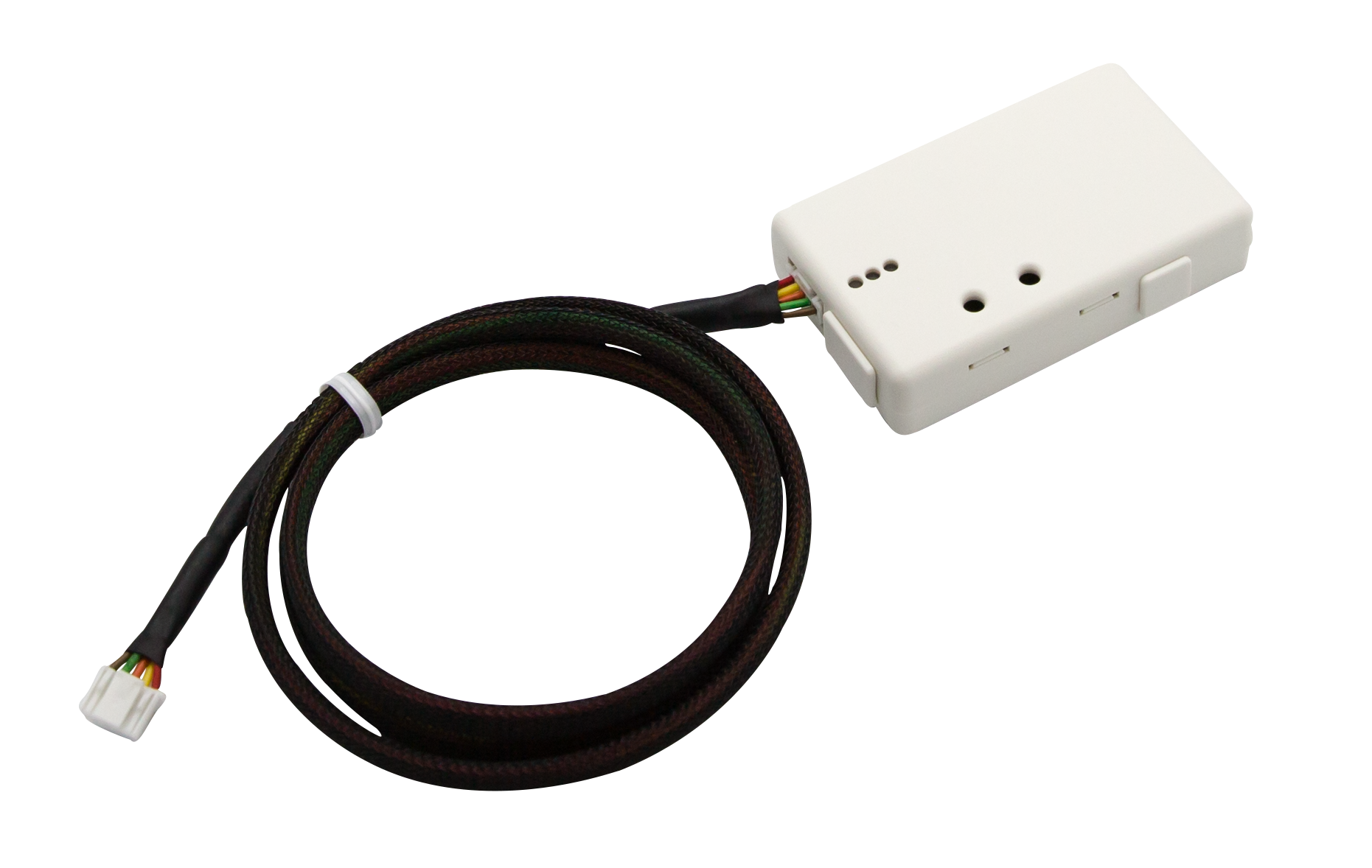 Mitsubishi Kumo Cloud Wi-Fi Adapter
Details
The Mitsubishi PAC-USWHS002-WF-2 is the second revision of Mitsubishi's Kumo Wireless adapter, now available for M & P Series residential and light commercial units. This revision has a CN105 pass through, allowing use of both the wireless adapter and the legacy MHK1* and the new MHK2 Kumo Touch wall mounted controller. No longer do you have to choose between internet and wireless control: you can use both!
The Mitsubishi Kumo Cloud app can connect to Google Assistant and Amazon Alexa for voice control when used with your smartphone, Google Home Speaker or Amazon Echo. It also has compatibility with IFTTT.
To view the Mitsubishi Kumo Cloud application, follow the links below.
Features:
Compatible Indoor Units:
Wall Mounted
GL Series: MSZ-GL06NA-U1, MSZ-GL09NA-U1, MSZ-GL12NA-U1, MSZ-GL15NA-U1, MSZ-GL18NA-U1, MSZ-GL24NA-U1, MSY-GL09NA-U1, MSY-GL12NA-U1, MSY-GL15NA-U1, MSY-GL18NA-U1, MSY-GL24NA-U1
FH Series: MSZ-FH06NA, MSZ-FH09NA, MSZ-FH12NA, MSZ-FH15NA, MSZ-FH18NA2
EF Series: MSZ-EF09NAB-U1, MSZ-EF09NAS-U1, MSZ-EF09NAW-U1, MSZ-EF12NAB-U1, MSZ-EF12NAS-U1, MSZ-EF12NAW-U1, MSZ-EF15NAB-U1, MSZ-EF15NAS-U1, MSZ-EF15NAW-U1, MSZ-EF18NAB-U1, MSZ-EF18NAS-U1, MSZ-EF18NAW-U1
JP Series: MSZ-JP09WA-U1, MSZ-JP12WA-U1
WR Series: MSZ-WR09NA-U1, MSZ-WR12NA-U1, MSZ-WR18NA-U1, MSZ-WR24NA-U1
D Series: MSZ-D30NA-8, MSZ-D36NA-8, MSY-D30NA-8, MSY-D36NA-8
P Series: PKA-A12HA7, PKA-A18HA7,PKA-A24KA7, PKA-A30KA7, PKA-A36KA7
Ducted
KD Series: SEZ-KD09NA4R1.TH, SEZ-KD12NA4R1.TH, SEZ-KD15NA4R1.TH, SEZ-KD18NA4R1.TH
P Series: PEAD-A09AA7, PEAD-A12AA7, PEAD-A15AA7, PEAD-A18AA7, PEAD-A24AA7, PEAD-A30AA7, PEAD-A36AA7, PEAD-A42AA7
Ceiling Cassette
KF Series: SLZ-KF09NA, SLZ-KF12NA, SLZ-KF15NA, SLZ-KF18NA
KP Series: MLZ-KP09NA, MLZ-KP12NA, MLZ-KP18NA
P Series: PLA-A12EA7, PLA-A18EA7, PLA-A24EA7, PLA-A30EA7, PLA-A36EA7, PLA-A42EA7
Floor Mounted
MFZ-KJ09NA-U1, MFZ-KJ12NA-U1, MFZ-KJ15NA-U1, MFZ-KJ18NA-U1
Multi Position Air Handler
KP: SVZ-KP12NA, SVZ-KP18NA, SVZ-KP24NA, SVZ-KP30NA, SVZ-KP36NA
P Series: PVA-A12AA7, PVA-A18AA7, PVA-A24AA7, PVA-A30AA7, PVA-A36AA7, PVA-A42AA7
Ceiling Suspended
P Series: PCA-A24KA7, PCA-A30KA7, PCA-A36KA7, PCA-A42KA7
*Due to power requirements with the MHK1 and PAC-USWHS002-WF-2, please see submittal for specific compatibility requirements.
Additional Information
| | |
| --- | --- |
| SKU | PAC-USWHS002-WF-2 |
| Manufacturer | Mitsubishi |
| Height | 1.82" |
| Width | 2.92" |
| Depth | .7" |
| Weight (in lbs) | 1.0000 |
| Resources | |
| Safety Information | PROPOSITION 65 WARNING |
Product Questions
Ask a Question
Sort By:

Why Choose Mitsubishi?
Mitsubishi is a global leader and is dedicated to building innovative, energy intelligent heating and cooling systems serving residential, commercial, and industrial applications. Their AC and Heat Pump Mini-Split systems are designed to provide years of comfort for your home while helping you to achieve high energy efficiency standards.
Why Buy From Us?
Customer Satisfaction
Our dedicated staff works hard to ensure that all orders are handled quickly and efficiently to ensure that you get what you ordered as quickly as possible.
Security
We provide a secure online shopping experience to protect your information. We also provide the option to checkout with PayPal to allow you to use a checkout service you are familiar with.
Save Money
Our low price guarantee provides you with confidence and piece of mind, knowing you purchased a quality product at a great price