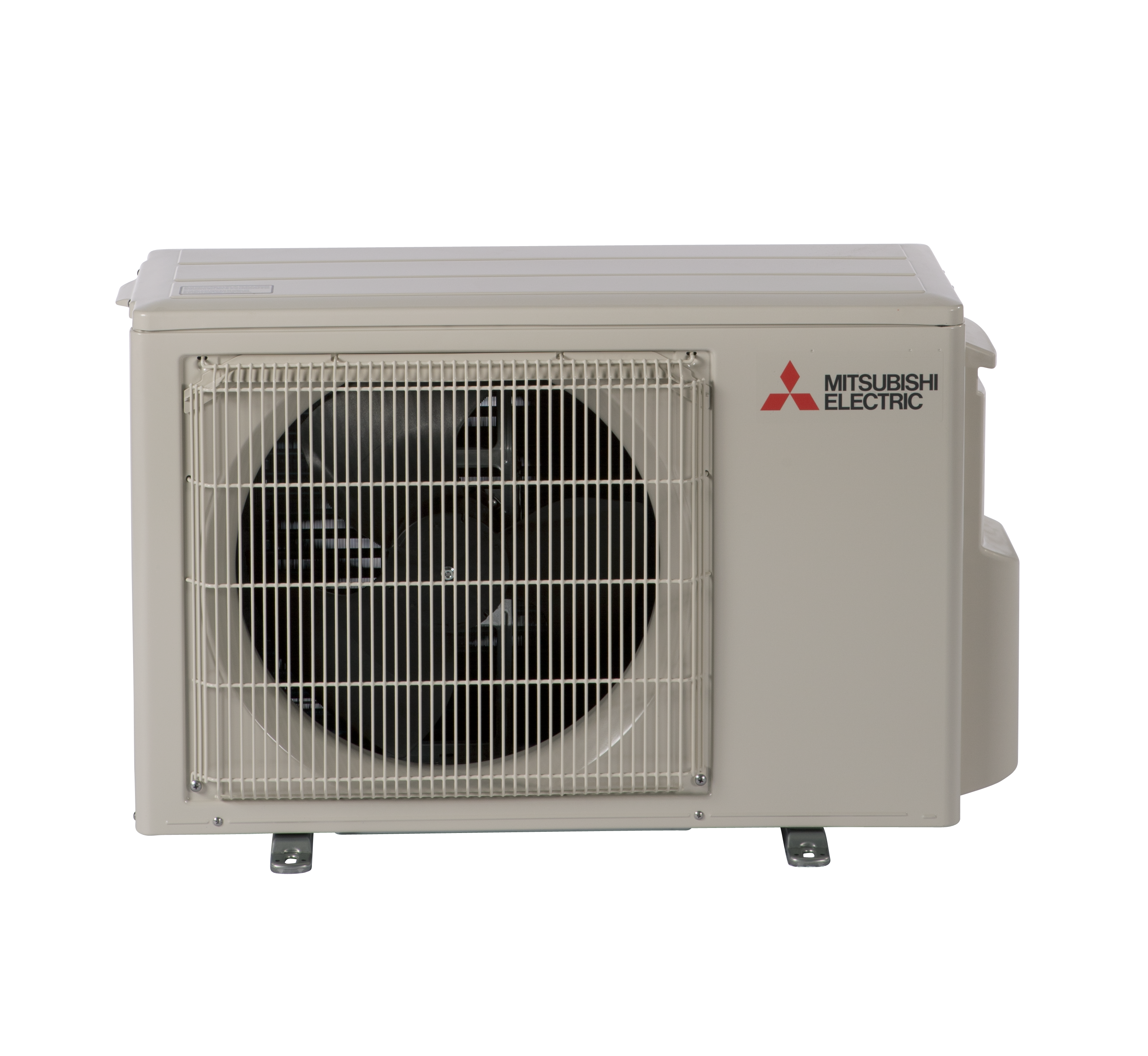 20,000 BTU Ductless Mitsubishi Mini-Split Multi Zone MXZ-C Series - Heat Pump Condenser
Details
OVERVIEW
The Mitsubishi MXZ-2C20NA2 is a heat pump condenser designed to be used in multi zone system setups. As one air handler is needed per room that you are trying to heat and cool, multiple single zone condensers can take up a lot of space in your yard, making a multi zone unit more practical in many applications.
FEATURES
20,000 BTU multi zone heat pump condenser
Variable speed Inverter-driven compressor
Quiet operation
Supports enhanced comfort down to -4°F
20,000 BTU
The Mitsubishi MXZ-2C20NA2 is rated at 20,000 BTU, which generally should be the same or greater than the total BTU count across all air handlers that this unit is paired with. In some instances, a certified pairing will have a higher BTU count total than this condenser's rating. This is intentional, as the condenser can easily handle more, however anything higher than this rating can potentially lower the speed that the unit can heat and cool, as well as limit the functional outputs of each air handler if they are all running at the same time. Please note that in order to function, this heat pump condenser must be installed with compatible air handlers, controllers, and other installation equipment, available at an additional cost
Warranty
Mitsubishi offers a 5 year parts and 7 year compressor warranty on all of its products. When the unit is registered online through the manufacturer after an installation that follows your state and local codes, the warranty is upgraded to a 10 year parts and compressor warranty.
Enhanced Comfort
With its variable speed compressor, the MXZ-2C20NA2 can provide more precise adjustments to the covered spaces with the right air handlers. This also slightly improves electrical efficiency by ramping the compressor up and down based on the unit's air handlers' needs, as well as providing a more stable temperature output from the connected air handlers to provide superior comfort.
Intelligent Control
For ease of control, many air handlers that are compatible with the MXZ-2C20NA2 can use any Mitsubishi-brand thermostat or adapter. The most convenient to control—the Kumo cloud WiFi adapter, found here—allows each air handler to be accessed from anywhere that you have Internet. Please note that in most applications, you will need one thermostat or adapter per indoor air handler that you want to be able to control with it.
Additional Information
| | |
| --- | --- |
| SKU | MXZ-2C20NA2 |
| Manufacturer | Mitsubishi |
| AHRI Certificate Number | 201754642, 201754643, 201755013 |
| Additional Information | Heat Pump |
| Additional Information | Maximum Line Set Length: 82' |
| Additional Information | Maximum System Line Length: 164' |
| HSPF | 10 |
| Cooling BTU | 18,000 BTU |
| Heating BTU | 22,000 BTU |
| Decibel Level (dBA) | 50-54 |
| Energy Star | Yes |
| Refrigerant | R410A |
| Refrigerant Charge | Pre-Charged For: 131' |
| SEER | 20 |
| EER | 12.7 |
| Liquid Line | 1/4" (2) |
| Suction Line | 3/8" (2) |
| Electrical | 208/230V 1 Phase 60 Hz |
| Electric Phase Filter | Single Phase |
| Max Breaker Size | 20 |
| Min. Breaker Size | 17.2 |
| Tonnage | 1.5 Ton |
| Min/Max Outdoor Temp for Heating | 5°-75° |
| Min/Max Outdoor Temp for Cooling | 14°-115° |
| Zone Compatibility | Multi Zone |
| Operating Mode | Cooling, Heating |
| Height | 26" |
| Width | 33" |
| Depth | 13" |
| Weight (in lbs) | 130.0000 |
| Warranty | 10 Years with Online Registration |
| Resources | |
| Safety Information | PROPOSITION 65 WARNING |
Product Questions
Ask a Question
Sort By:

Why Choose Mitsubishi?
Mitsubishi is a global leader and is dedicated to building innovative, energy intelligent heating and cooling systems serving residential, commercial, and industrial applications. Their AC and Heat Pump Mini-Split systems are designed to provide years of comfort for your home while helping you to achieve high energy efficiency standards.
Why Buy From Us?
Customer Satisfaction
Our dedicated staff works hard to ensure that all orders are handled quickly and efficiently to ensure that you get what you ordered as quickly as possible.
Security
We provide a secure online shopping experience to protect your information. We also provide the option to checkout with PayPal to allow you to use a checkout service you are familiar with.
Save Money
Our low price guarantee provides you with confidence and piece of mind, knowing you purchased a quality product at a great price